energybits and a GIVEAWAY!!!
September 6, 2013
A few weeks ago, I was the lucky recipient of some ENERGYBITS!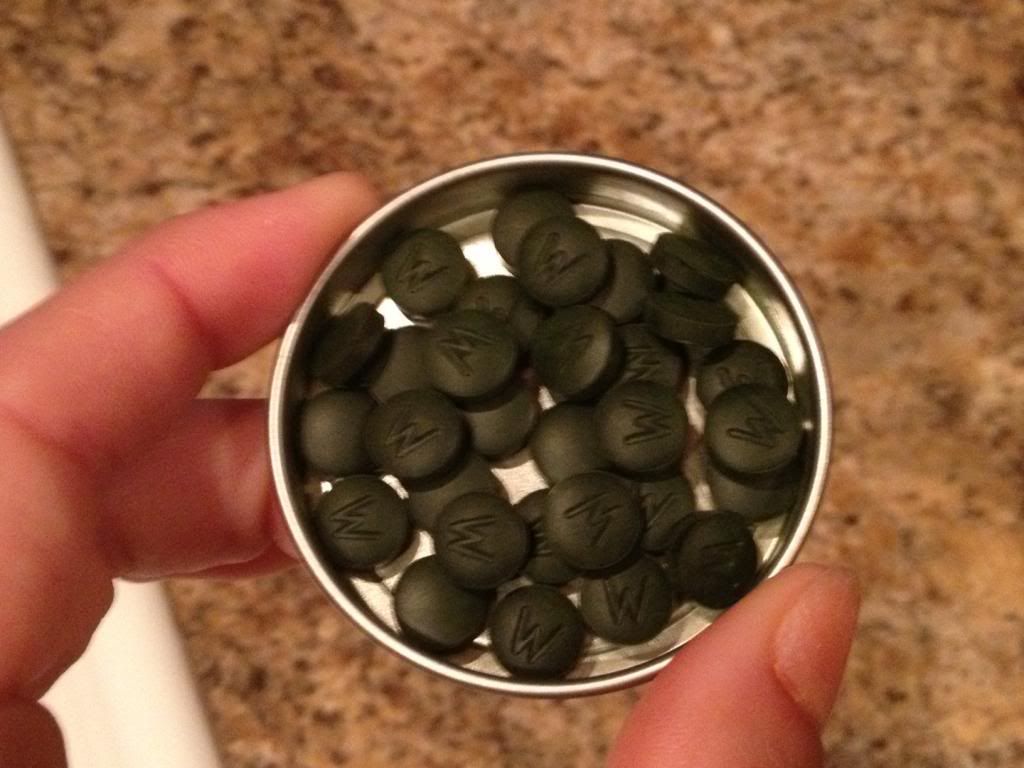 I was contacted by the company to do a review of their product since they knew I was a fitness fanatic, so I used the energybits just for what they were intended for!  I have to admit, I was a little bit skeptical of these little miracle tablets, so I did my research, and here is what I found:
- These bits have no sugar, caffeine or chemicals and are barely ONE CALORIE per tab
- The Energybits are made from 100% organically grown spirulina algae
- These tabs have the highest concentration of protein in the world (64%), 40 vitamins and minerals, and antioxidants, electrolytes and Omega 3
So I gave these little guys a try.  The first thing I found to be crazy was HOW MANY TABS you have to take!  30 tabs is the serving size, so I popped all 30 in my mouth and it was overwhelming.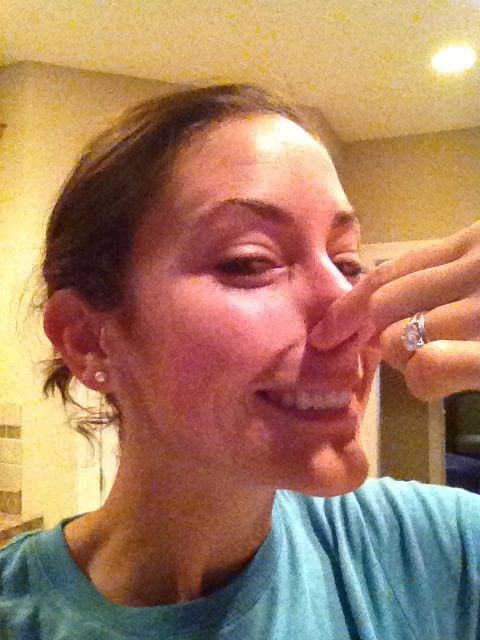 It was overwhelming because these little guys STINK! That is why the company recommends that you swallow them and NOT CHEW.  I honestly don't know why anyone would try to chew them…I guess if you don't like swallowing pills??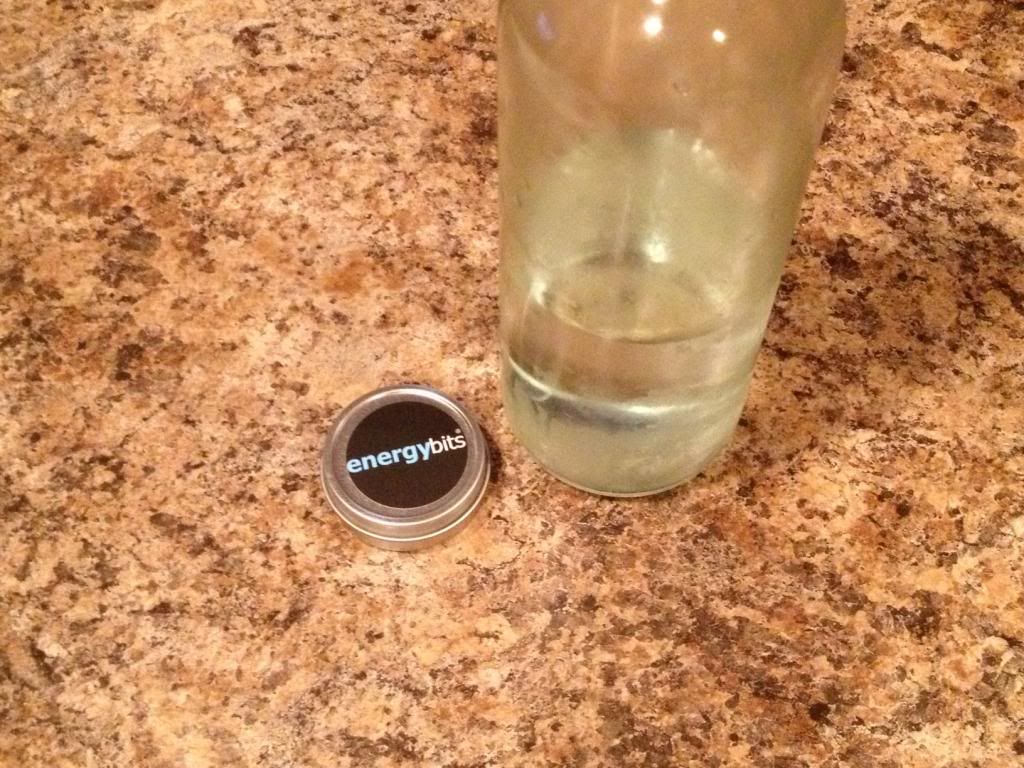 It actually wasn't too bad to swallow these pills and I took them with water.  I loved the cute tin that they sent me too.  It comes with every order so you can put 2 servings of the energybits in there and pop them in your purse, pocket, gym bag, whatever!
I have to admit, I felt a serious rush of fresh energy the first time I took them before my afternoon Crossfit workout.  I felt great, invigorated and strong.  I tried them again the next morning before my long run, and unfortunately did not feel much of anything then.  I took a few more later in the afternoon and felt like I had some good energy again, but wasn't sure if I finally woke up, if it was the spirulina, or if it was something else.  So I'd say my experience with these was good, but I'd need to be using them consistently before I could really feel a difference.
Lucky for you, YOU COULD WIN A TIN FOR YOURSELF!!!  How to Enter?
1. Leave  a comment telling me how you would use the Energybits
2. Tweet the following:  @ENERGYbits Giveaway over @glutenfreemuse!! (earn an extra point)
3. Post on another blog about this giveaway!
**All readers are also able to receive a 10% discount code if you want to try Energybits yourself!  Just enter "BLOG" into the coupon box when checking out**
xoxo
Alyssa