Weekend Fun!
August 25, 2013
Hubby and I are ALWAYS busy…sometimes I love it, other times I resent how busy we are.  I always remind myself to be grateful to have so many people that invite us to do fun things and that I have a choice:  to stress or not to stress.  I also realize that I have the ability to say, "No" to any opportunity that passes my way…so who's fault is it when we are "too busy"??  Mine…yup, there, I said it.  So, on to the fun!
Hubby and I participated in the Foam Fest 5K in Hocking Hills recently.  It was a lot of fun, but we found that it showcased mud a lot more than foam.  Plus, it was RIDICULOUSLY expensive and the highlight of the event (the 50 ft tall foam slide) was punctured and shut down!!  We don't look super dirty here because we washed off a lot of the mud and foam in the river obstacle.
Hubby also signed up for a Dayton Dragon's 5K race in downtown Dayton.  I asked if I could run, but he really wanted Beau and I to cheer him on.  I figured it was the least I could do for the number of road races he's been a spectator for.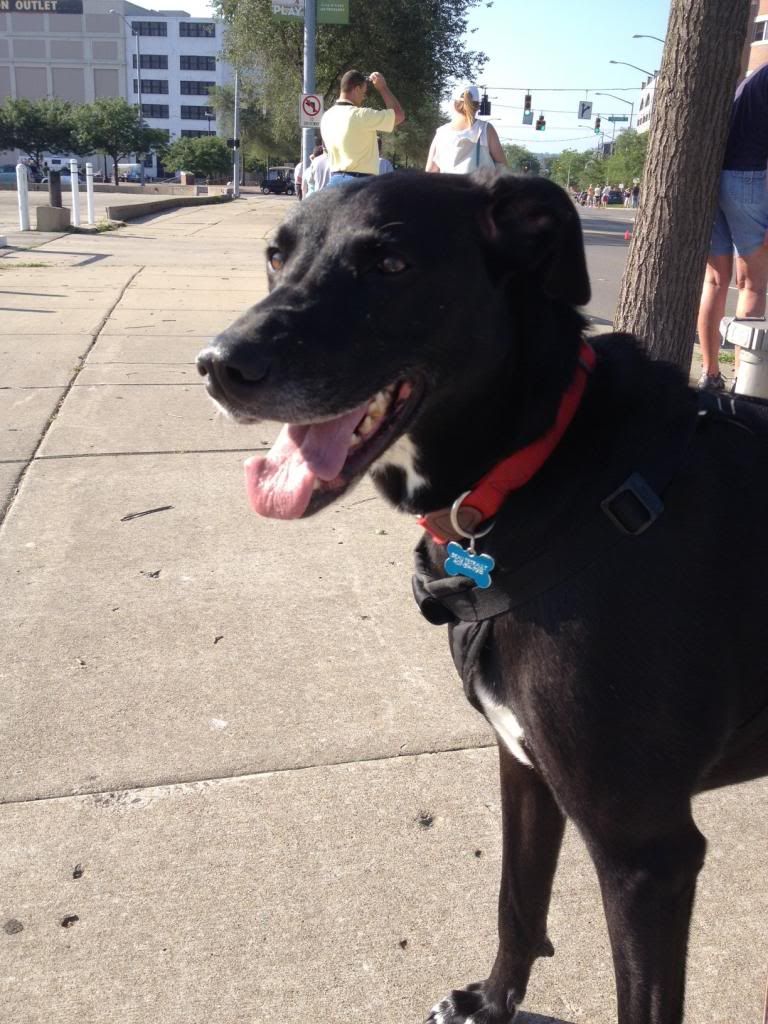 The little guy cheered him on!  "Go Daddy!!"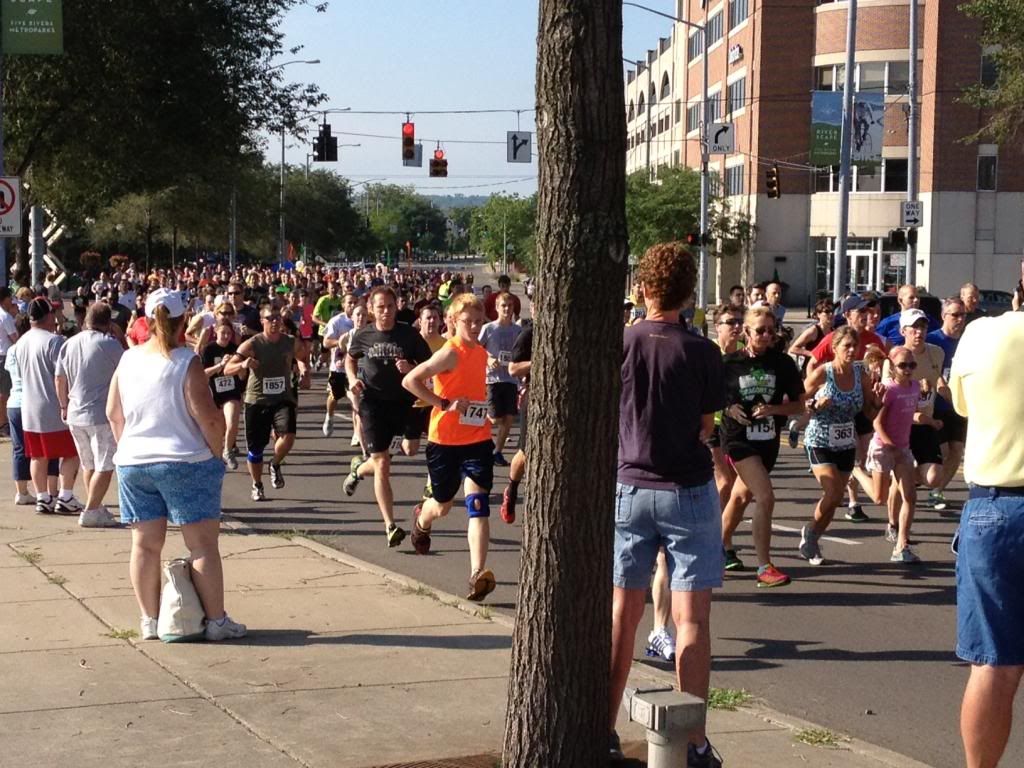 I spy Hubby!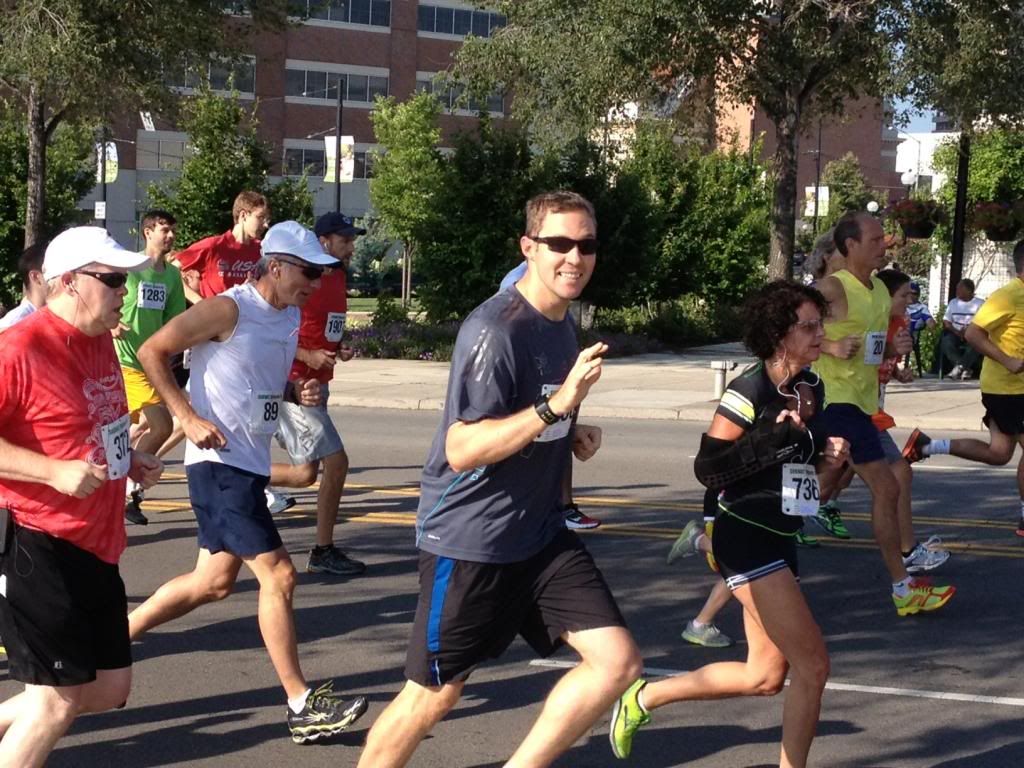 He made it look so easy
The course was relatively flat and I couldn't believe the number of people out there running!  I love seeing an active community in action.
Hubby finished in no time and he didn't even try that hard…enough energy to stick your tongue out at the finish??  Pshhh, someone didn't run as fast as they could have!
After the 5K, we went home to take care of some yard work, shower and get ready for our Sports and Field Day through Centerville Crossfit.  We ended up doing 4 hours of yard work and were starved, so on our way we stopped by Tropical Smoothie Cafe.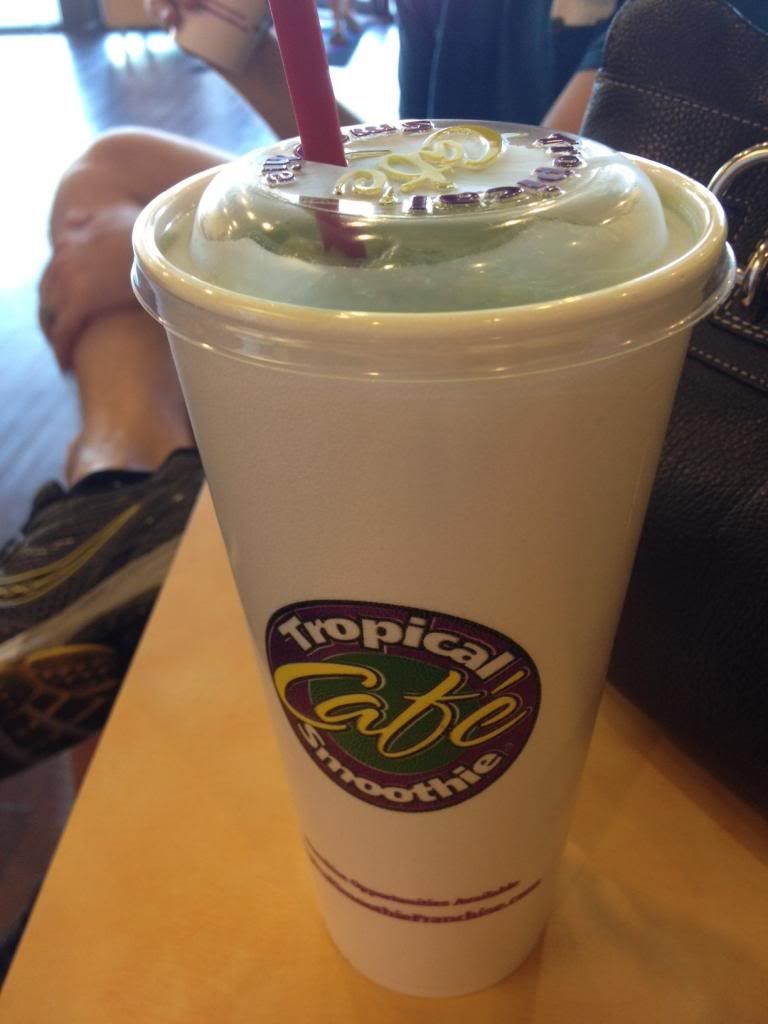 I got an Island Greens Smoothie and a Hawaiian Barbecue Chicken Salad.  Really hit the spot!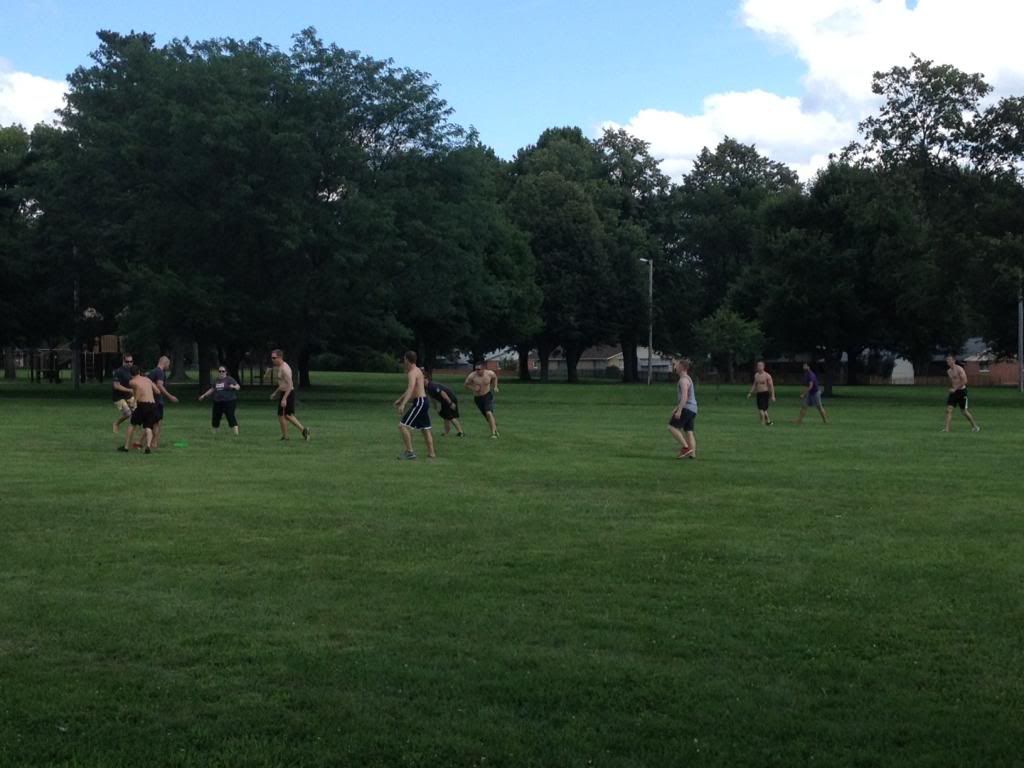 Sports and Field day was a TON of fun!  We played kickball and ultimate frisbee.  Hubby and I were completely exhausted afterwards the combination of early morning 5K, yard work, and sports day, so we called it a day and left the party a little earlier than the rest of the gang.  After an early dinner, we treated ourselves to Ritters Frozen Custard…Hubby was begging me for days to go!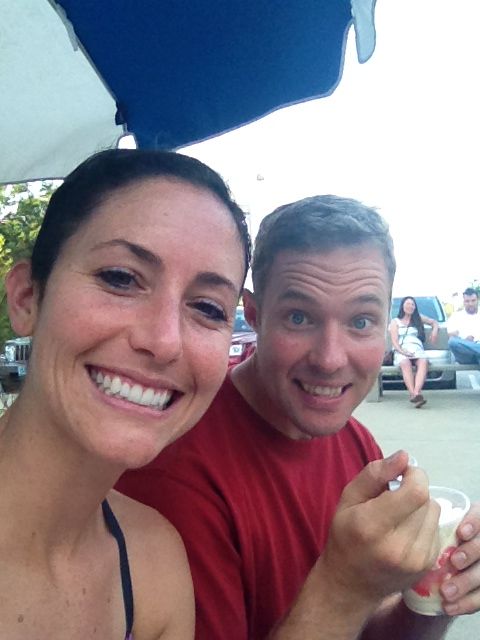 Happy campers!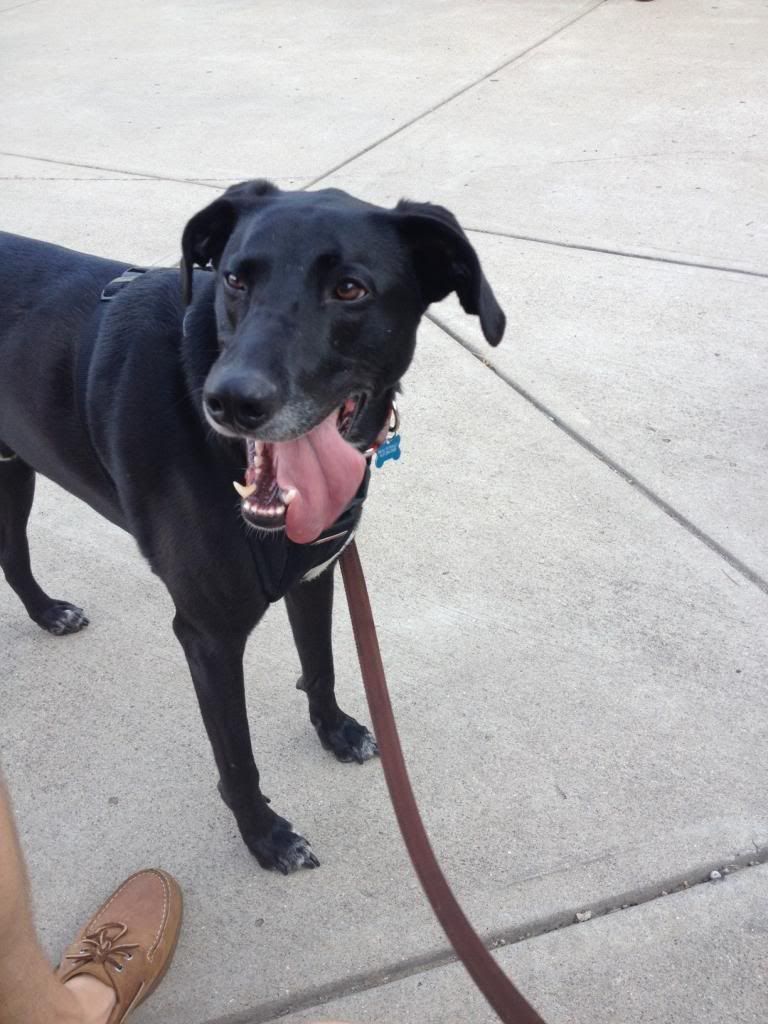 Even Beau was happy
Phew! Busy day, but a great one!
Do you ever feel like you are too busy?  Or you have too many things to do?  How do you manage the stress that comes along with it?
xoxo
Alyssa