Cocozia–Product Review and Giveaway
August 23, 2013
I was recently contacted by Cocozia to do a product review for their coconut water.  Now, I LOVE coconut water, but I'm always very wary of new coconut waters because with all of the competing varieties how do they differentiate their brand from the others?  A lot of companies want to appeal to as many people as possible so they add sugar to their coconut water.  For people who are really health conscious or sugar conscious, this is very unappealing.
However, I'm happy to announce that COCOZIA does NOT add ANYTHING to their coconut water.  It is purely 100% organic pure coconut water and it is DELICIOUS.  Hubby and I both sampled the coconut water at different times during the day and after different workouts and amazingly I did notice a difference in taste.  Now, keep in mind, coconut water is all the rage because it serves as a natural source for electrolyte replenishment after a cardio intensive or very sweaty workout.  Essentially, it takes the place of Gatorade/Powerade.  Unlike Gatorade-like beverages, COCOZIA has no added sugar so if you're just drinking it straight with dinner or something like that, the flavor is very subtle.   However, if you are drinking it as a post workout beverage, it is SUPER refreshing, light and actually tastes a little sweet because your body is deprived of electrolytes.  All in all, I loved it and would gladly drink it again.
Calorically, it seemed to be on par with the rest of the coconut waters I've tried.
I first tried the coconut water after a tough CrossFit workout that Hubby and I did together.
It was extremely refreshing and I felt hydrated almost immediately.  Just plain water works as well, but I feel that I need to drink a lot more water to feel hydrated and no one likes a bloated and sloshy tummy after a cardio intense workout.  That usually results in feeling a bit sick.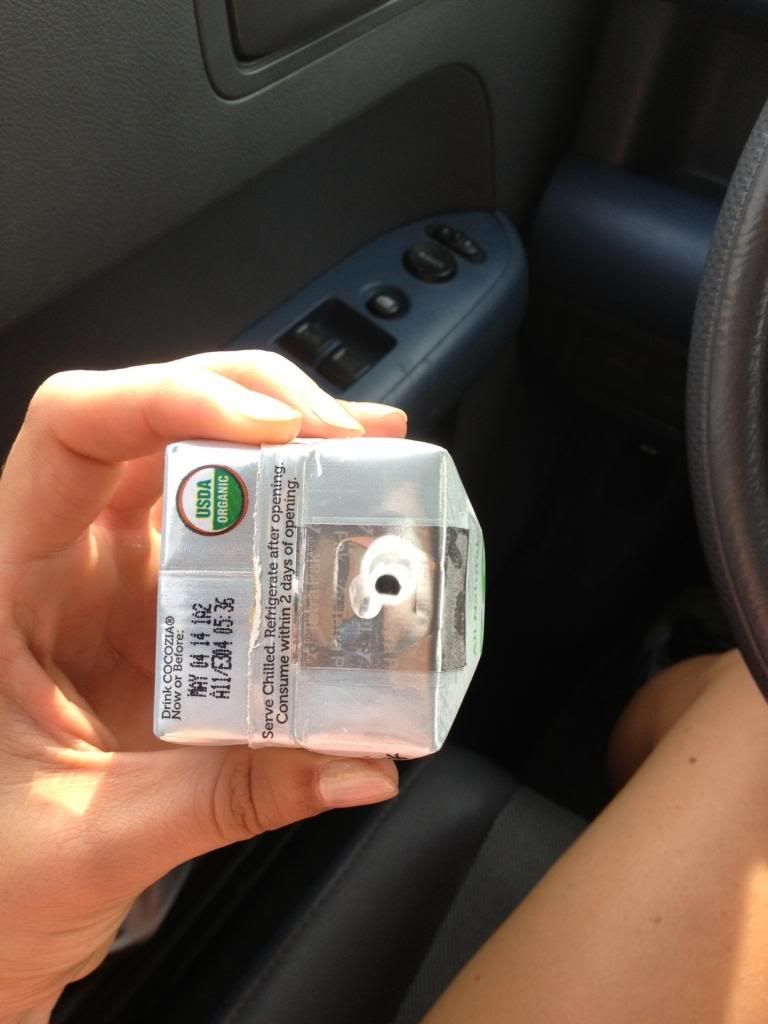 I also liked that it came with a cute little expandable straw for sipping.  It gave me the option to use the straw or peel back the silver sealant tab and drink that way.
The next time I enjoyed the coconut water was after a 25 mile bike ride in 85 degree weather…that is HOT in Dayton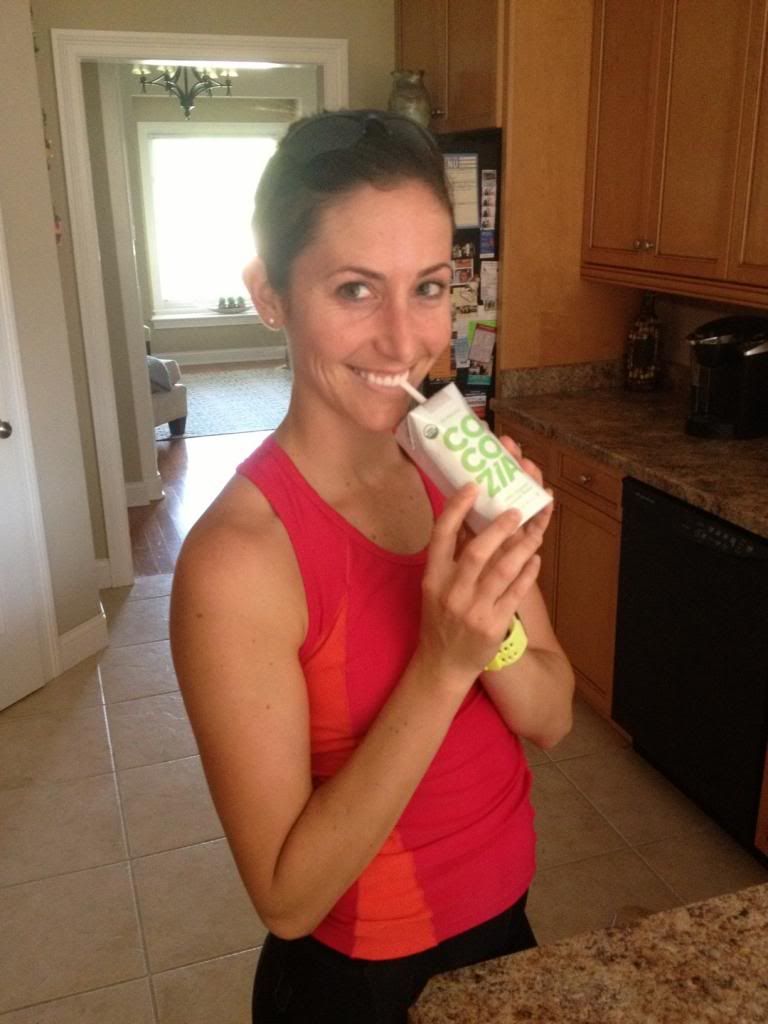 I was running pretty ragged before the COCOZIA, but after I finished my beverage I felt refreshed and certainly had a bit more pep in my step!  It even made me think that it would be a good idea to take Beau for a walk!  And on our walk we found…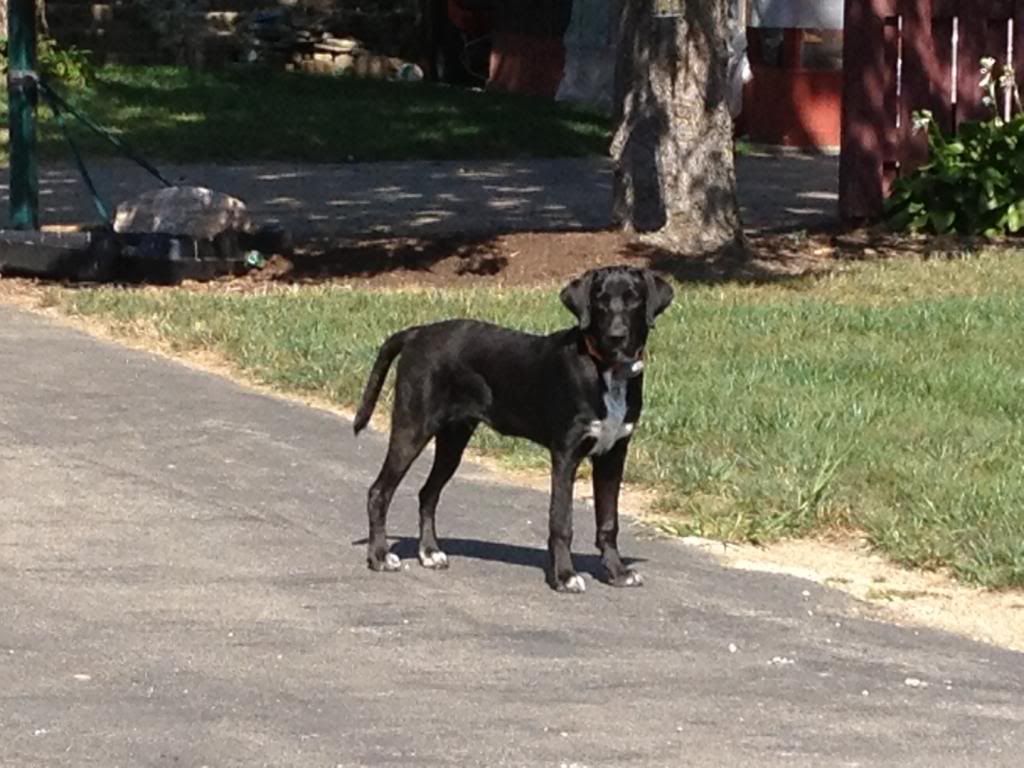 His twin!  A little squattier, but coloration and the red collar matched his quite well
 Check out the resemblance!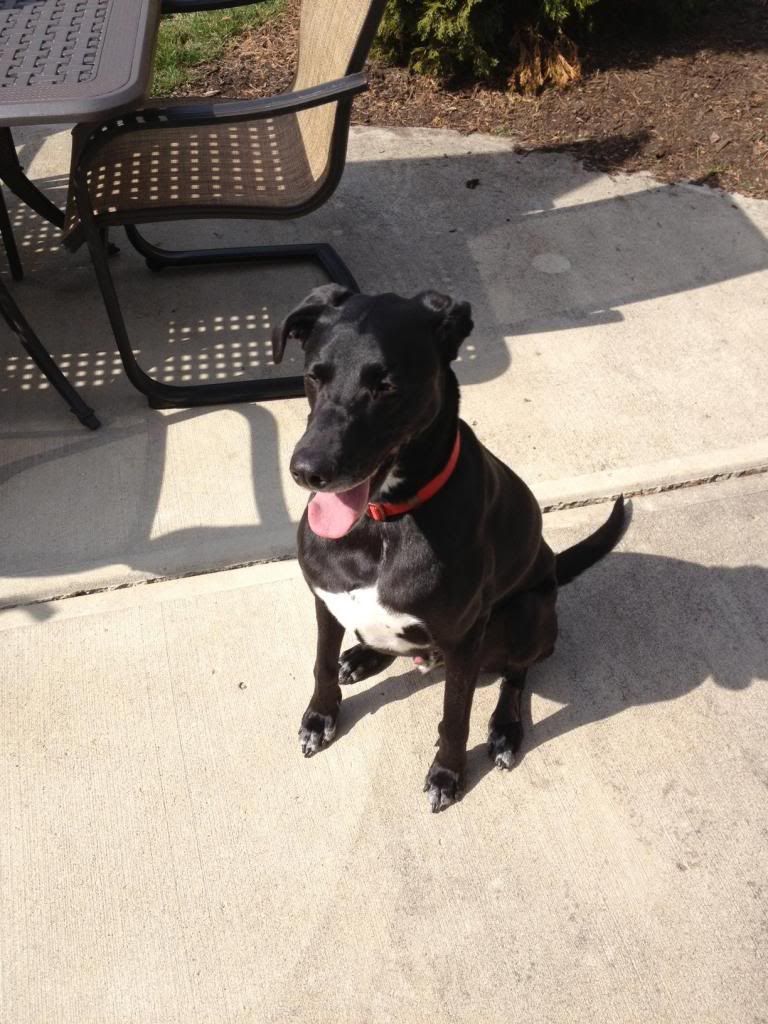 We had a great walk thanks to our "pep"
And now, ONE lucky winner will win a chance to try their own COCOZIA!
1. Like COCOZIA on Facebook
2. Leave a comment about why you want to try COCOZIA
3. Post about this giveaway on another blog!
Good Luck!
xoxo
Alyssa